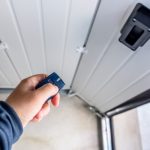 The garage door opener is a vital component of any garage, providing convenience and security. However, like any mechanical device, garage door openers can wear out and require replacement. Recognizing the signs that indicate a failing garage door opener is crucial to avoid unexpected malfunctions or compromised safety. In this blog post, we will discuss the key signs that indicate your garage door opener needs to be replaced.
1. Excessive Noise:
Garage door openers should operate smoothly and quietly. If you notice that your garage door opener has become excessively noisy during operation, it could be a sign of a problem. Grinding, squeaking, or rattling sounds might indicate worn-out gears, bearings, or other internal components. These issues may not only compromise the functionality of the opener but also lead to further damage if left unaddressed.
2. Frequent Breakdowns:
If your garage door opener is frequently malfunctioning and requires frequent repairs, it may be time to consider a replacement. While occasional repairs are normal, a pattern of recurring issues suggests that the opener is reaching the end of its lifespan. Investing in a new garage door opener will provide a more reliable and hassle-free experience, reducing the need for constant repairs and increasing peace of mind.
3. Slow Response Time:
A garage door opener should respond promptly when you press the remote or wall switch. If you notice a delay in the door's response or if it moves sluggishly, it is a clear sign of a problem. Slow response times may indicate issues with the opener's motor, circuitry, or the internal drive mechanism. In such cases, replacing the garage door opener is the most viable solution to ensure smooth and efficient operation.
4. Inconsistent Operation:
Inconsistent operation of the garage door opener is another indication that it may be time for a replacement. If you experience intermittent functionality, where the opener only works sporadically or refuses to operate altogether, it is a significant cause for concern. Faulty wiring, damaged electronics, or worn-out internal components can all contribute to unpredictable and unreliable operation. Upgrading to a new opener with advanced features and improved reliability will eliminate these frustrating inconsistencies.
5. Safety Concerns:
Garage door openers play a crucial role in ensuring the safety of your garage and its occupants. If you notice any safety issues, such as the door not reversing when it encounters an obstruction or if the safety sensors fail to work consistently, it is a clear sign that the opener needs to be replaced. Failing to address these safety concerns can pose a risk of property damage or harm to individuals in the vicinity of the garage door.
6. Lack of Security Features:
With advancements in technology, newer garage door openers offer enhanced security features that older models may lack. If your current opener does not have features like rolling code technology, which changes the access codes each time the door is opened, or remote monitoring capabilities, it may be time to upgrade. These additional security measures provide increased protection against potential break-ins or unauthorized access to your home.
Conclusion:
Recognizing the signs that your garage door opener needs to be replaced is essential for maintaining the functionality, safety, and security of your garage. Excessive noise, frequent breakdowns, slow response time, inconsistent operation, safety concerns, and the lack of security features are all indicators that it may be time for an upgrade. Investing in a new garage door opener will provide peace of mind, ensuring reliable operation, improved safety measures, and enhanced convenience for years to come.
Got Questions? Let Us Help!
Started in 1987, Action Door Service specializes in the sale, installation, and repair of garage doors. Family owned and operated, we are a master dealer for Amarr and professional installer for LiftMaster. We also install matched wood doors for HOAs. Action Door Service also offers a wide variety of garage doors and openers to the Sacramento area. Customer satisfaction is our only goal! Call us today for your garage door needs!