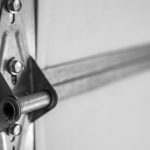 Garages play a versatile role in our homes, serving as storage spaces, workshops, and parking spots for our vehicles. However, they are often overlooked when it comes to insulation. In a state like California, where the climate can be unpredictable, investing in insulated garage doors can provide numerous benefits. In this blog post, we will explore the advantages of having insulated garage doors in California's climate.
Energy Efficiency:
One of the primary benefits of insulated garage doors is improved energy efficiency. In California's climate, where temperatures can soar during the summer months and cool down significantly at night or during the winter, insulated garage doors act as a barrier against extreme temperatures. They prevent cold air from entering during colder months and keep the garage cooler during hot summer days. As a result, your heating and cooling systems don't have to work as hard to maintain a comfortable temperature inside your home, leading to energy savings and lower utility bills.
Climate Control:
If you use your garage for more than just parking your car, such as a workshop or a living space extension, insulation becomes even more crucial. Insulated garage doors help regulate the temperature inside the garage, making it a more comfortable environment to work in. By keeping the hot or cold air at bay, insulation allows you to better control the climate inside your garage and create a more usable and enjoyable space year-round.
Reduced Noise:
Insulated garage doors can also help reduce noise transmission. If your garage is attached to your home, the noise from opening and closing the garage door can be disruptive, especially if it's made of a non-insulated material. Insulation absorbs sound waves, minimizing the noise that enters your home when the garage door is in operation. This is particularly beneficial if you have a bedroom or other living spaces adjacent to the garage.
Protection for Vehicles and Belongings:
Your vehicles and other belongings stored in the garage are valuable assets that deserve protection. Extreme temperatures, such as intense heat or cold, can damage your car's paint, tires, and battery. Additionally, items stored in the garage, like tools, equipment, or household items, can be affected by temperature fluctuations or humidity. Insulated garage doors provide a barrier against these temperature extremes, keeping your vehicles and belongings safe and in optimal condition.
Condensation Prevention:
In coastal areas, including parts of California, high humidity levels can lead to condensation in the garage. This can result in moisture buildup, leading to mold, mildew, and damage to stored items. Insulated garage doors help regulate the temperature inside the garage, reducing the chances of condensation. They act as a thermal barrier, preventing warm, moist air from coming into contact with cooler surfaces, thereby minimizing moisture-related issues.
Enhanced Durability:
Insulated garage doors are typically made of sturdy materials, such as steel or fiberglass, with added insulation in between. This construction ensures increased durability and resistance to wear and tear. The insulation also acts as an extra layer of protection against dents, scratches, and other damages that could occur from daily use or accidents, prolonging the lifespan of your garage door.
Aesthetics and Value:
Insulated garage doors are available in a variety of designs and styles, allowing you to choose one that matches your home's architectural aesthetic. Not only do they enhance the overall appearance of your property, but they also add value. Insulated garage doors are considered an upgrade and can increase the curb appeal and resale value of your home, making them a wise investment for California homeowners.
Conclusion:
Investing in insulated garage doors in California's climate offers numerous benefits. From energy efficiency and climate control to noise reduction and protection for your vehicles and belongings, these doors provide added comfort, savings, and durability. With the variety of styles and designs available, you can also enhance the aesthetics of your home and increase its value. Ultimately, insulated garage doors are a smart choice for California homeowners looking to optimize the functionality and efficiency of their garages.
Got Questions? Let Us Help!
Started in 1987, Action Door Service specializes in the sale, installation, and repair of garage doors. Family owned and operated, we are a master dealer for Amarr and professional installer for LiftMaster. We also install matched wood doors for HOAs. Action Door Service also offers a wide variety of garage doors and openers to the Sacramento area. Customer satisfaction is our only goal! Call us today for your garage door needs!